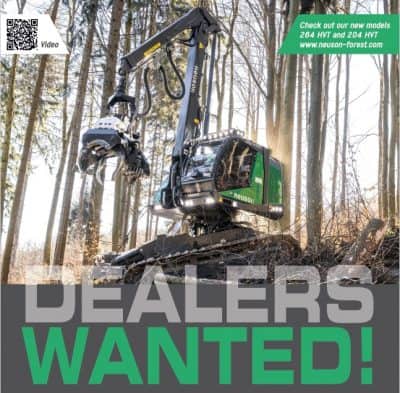 Join our growing network and become a Neuson Forest Dealer for purpose-built tracked harvesters!
Due to our growing customer base in North America we are currently looking for new partners in the South East and North East as well as in the Lake States.
We are offering a full line of purpose-built tracked harvesters for CTL- technology in a range between 30.000 to 60.000 pounds. Our products are especially designed for demanding conditions like steep slope harvesting. Due to their small weight our machines leave a very small footprint and therefore fit perfectly soft ground conditions as well as wet areas.
Contact:
Michael Pirklbauer
Phone: +43 664 88375443
Mail: Michael.pirklbauer@neuson-forest.com